Immigration Law Ocala Florida
Since 2009
IMMIGRATION LAW ATTORNEY IN OCALA, FLORIDA
At Usher Law, P.A., we believe that everyone should have a chance to live their lives the way they want to. As a law firm that has family members who were immigrants, we know the challenges that an individual or family may face when seeking citizenship or investment in the United States. If you are in need of legal representation, contact our firm to speak to John Usher, an accomplished and compassionate immigration attorney.
Obtaining a Green Card
If you wish to legally reside in the United States, you will need to obtain a green card to certify your residence. You are able to receive a green card either through a member of your family or through a job or investment opportunity.
With a green card, you are able to:
Work without the sponsorship of an employer or start your own business

Sponsor other family members, so that, they too can receive a green card

Become eligible for full United States citizenship

Many more benefits.
If you are looking at the path to citizenship here in the United States, contact us here at the Usher Law Firm, P.A. for a knowledgeable immigration attorney who is dedicated to making your dreams come true.
Change Your Immigration Status
If you want to change the purpose of your visit while in the United States, you (or in some cases your employer) must file a request with the U.S. Citizenship and Immigration Services (USCIS) on the appropriate form before your authorized stay expires.
For instance, if you arrived here as a tourist but want to become a student, you must submit an application to change your status. We recommend that you apply as soon as you determine that you need to change to a different non-immigrant category.
Differences Between the E-2 & EB-5 Visas
There are a few differences in both the process and qualifications for an E-2 visa and an EB-5 visa.
The E-2 visa is a nonimmigrant visa while the EB-5 visa is an immigrant visa. This means that if you have an EB-5 visa, you are able to reside and work in the United States, and can eventually gain your green card. However, while you are still able to work and reside in the U.S., an E-2 visa will not lead to a green card down the road.

The E-2 visa is only available to those who are citizens of a country that has an E-2 treaty with the United States. To find out if your country qualifies, use this tool. The EB-5 visa does not exclude any countries.

The EB-5 visa requires a minimum investment of $500,000 to $1,000,000 while the E-2 visa does not.

The EB-5 visa requires that you create 10 full-time positions for United States workers. The E-2 visa has no employment requirements.

Receiving an E-2 visa takes much less time than receiving an EB-5 visa.
Are you thinking of obtaining an E-2 or EB-5 visa to work in the United States? If yes, contact us today and speak with our attorney for guidance through our legal system.
Equine (Horse) Immigration-Related Help
Given the significance of the equine / horse industry in the Ocala, Florida, area, Usher Law Firm, P.C. is particularly attuned to the immigration needs of people who work with horses.
A non-U.S. citizen needs a visa to visit, work or live here. Usher Law Firm, P.C. can help employers with qualified riders, trainers and skilled groomers of high-level competition horses receive "O" or "P" visas. Veterinarians and other professionals with college degrees may qualify for H-1B visas.
Fully Focused on Your Future
At the Usher Law Firm, P.A., we are fully invested in seeing you succeed in life and assisting you as you strive to reach your goals. We offer an abundance of immigration service areas to more adequately fit the unique needs of you and your family including:
If you are in need of representation for any immigration needs, contact us today for our experienced and trustworthy immigration attorney, John Usher. We are here to diligently serve the Ocala, Leesburg, Gainesville, and Marion County, Florida, areas with your immigration needs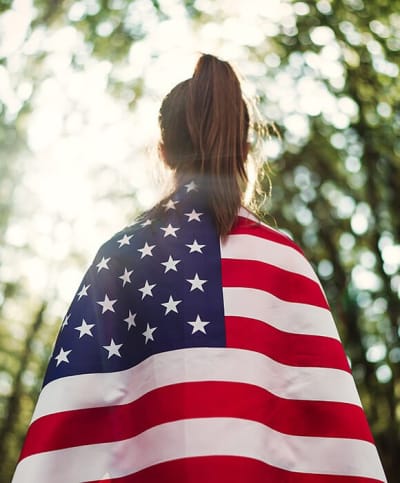 IMMIGRATION ATTORNEY IN OCALA, FLORIDA
If you are an immigrant or non-U.S. citizen looking to change your residency status or begin a franchise, contact the Usher Law Firm, P.A. today to schedule a free consultation with our trustworthy immigration and franchising attorney. For over 10 years, we have successfully made the visions of dreamers become a reality.

821 SE 16th Pl
Ocala,
FL
34471