Franchise Attorney Ocala, Florida
Since 2009
FRANCHISE LAW ATTORNEY IN OCALA, FLORIDA
John Usher Owned & Operated 18 Franchise Units for Over 30 Years
As a licensed attorney since 1982 and an accomplished franchisee with 30 years of experience, our attorney, John Usher, offers you a unique set of services in his practice of franchise law. We are deeply committed to the success of franchise businesses. Usher Law Firm, P.A. has an abundance of services to assist prospective franchisees with each step of the franchising process.
Franchise Law
The relationship between franchisors and franchisees is often intricate and multifaceted. If you're considering expanding your business by establishing a franchise network or purchasing a franchise as a franchisee, it's crucial to consult with a franchise attorney.
Developing a successful franchise system and being a franchisor can be a challenging and complicated process. Similarly, finding a suitable franchise to invest in as a franchisee can be a daunting and high-risk endeavor. Despite these difficulties, franchising as a business model can be extremely lucrative for both parties involved.
It's important to note, however, that there are significant business, legal, and financial risks associated with franchising for both franchisors and franchisees. To mitigate these risks, the Federal Trade Commission and most states, including Florida, have extensive regulations governing the operation of franchises. Franchises can be costly and heavily regulated ventures, but they also offer a great potential for profit.
These three factors can expose both franchisors and franchisees to potential business and legal complications. As a result, it's essential to engage the services of an experienced franchise lawyer to safeguard your rights and interests, as well as help you navigate the complexities and avoid potential pitfalls.
What Is a Franchise Disclosure Document (FDD)?
A Franchise Disclosure Document is a legal document that is presented to prospective buyers of franchises in the pre-sale disclosure process in the United States. These documents are complex and the drafting of an FDD requires skill and precision. We can assist you in the preparation of your unique FDD.
An estimated one out of every three dollars spent in retail in the U.S. is being spent with franchised brands. The lure of franchising is undeniably powerful. Each year approximately 400-500 new franchise offerings occur.
Should the concept be viable as a franchise, we can then inform you of the responsibilities and obligations associated with being a franchisor. Just like becoming a franchisee should be entered into with caution, committing to the development of a franchise requires caution as well.
If the development of a franchise system is viable, we at Usher Law Firm, P.A. in Ocala, Florida, can prepare franchise disclosure documents and file state registrations where required.
Startup Franchisor
We assist startup franchisors with the legal hurdles before selling units, including drafting the Franchise Disclosure Document (FDD) and the Franchise Agreement (FA). We also help with business entity structuring, franchise offering structuring, trademark and brand protection, preparing and filing legal documentation, and advising on disclosure compliance, among other things.
Established Franchisor
Established franchisors, on the other hand, need legal assistance in updating FDD registrations, maintaining compliance with state and federal laws, conducting legal evaluations of their systems, handling issues related to franchisor-franchisee relationships, and reducing risk and liability.
We offer a comprehensive perspective that other attorneys cannot provide backed by 30+ years of experience.
Intellectual Property
A trademark is a word, phrase, symbol, or design, or a combination thereof, that identifies the source of goods and distinguishes those goods from the goods of others. A service mark does the same for services. The term "trademark" is used often to refer to both trademarks and service marks. Related marks include certification marks, collective membership marks, and collective marks.
Copyright is a form of protection grounded in the U.S. Constitution and granted by law for original works of authorship, including literary, artistic, software, musical, and architectural creations.
Patents protect inventions and discoveries by the granting of a limited duration property right in exchange for public disclosure.
Trademark Law
As an experienced franchisee, our attorney, John Usher, truly understands the questions, concerns, and goals you have regarding your business. If this requires trademark law services, he can assist you in getting your trademark searched and properly registered.
Although a federal trademark registration is not required by law, owning a federal trademark registration offers the following benefits:
It provides public notice of your claim of ownership of the mark.

It creates a legal presumption of your ownership of the mark and your exclusive right to use the mark nationwide.

It entitles you to bring an action concerning the mark in federal court.

It helps you obtain trademark registration in foreign countries.

It allows you to use the r-in-a-circle federal registration symbol.
Our Franchise Services
For buyers who want a Comprehensive Legal Analysis of their FDD, we offer a flat fee of $1800. If you require a formal written report, the flat fee is $2500. Turnaround time for the Analysis is usually less than a week. Please let us know if you require an expedited report or have questions about your particular situation.
Our Trademark Services
Trademark Search and Registration - We can instigate a search of federal, state, and common law trademarks to determine no pre-existing trademark seems likely to prevent registration of your mark. Once confirmed, the trademark registration process can be commenced.

Trademark Monitoring - To not lose your trademark rights, you must defend your rights by notifying other parties if an infringement occurs. Ignoring an infringement can lead to a loss of your rights. Usher Law Firm can assist with monitoring needs.

Trademark Renewal - A trademark owner is required to make specific filings at various times of ownership.

Trademark Office Action(s) - If the U.S. Patent and Trademark Office makes an adverse determination or requests something from the applicant seeking registration, it is important the matter is properly addressed in a timely manner or, without further notice, the application will be considered abandoned and the fees forfeited.
Usher Law Firm, P.A. understands the importance of properly protecting your intellectual property and can help with copyright and trademark issues.
Invested in Your Success
At the Usher Law Firm, P.A., we are here to help you get your business off of the ground. If you are a Florida resident or immigrant to the United States and have dreams of owning your own franchise, contact us today to schedule a free consultation with our attorney, John Usher. We proudly serve the areas of Ocala, Leesburg, Gainesville, and Marion County, Florida, and have been for over 10 years.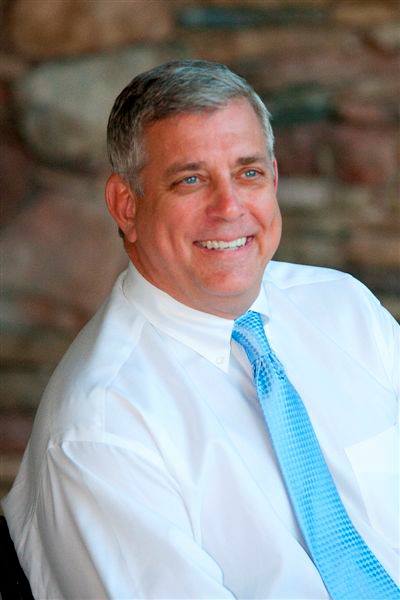 FRANCHISING ATTORNEY IN OCALA, FLORIDA
If you are an immigrant or non-U.S. citizen looking to begin a franchise, contact the Usher Law Firm, P.A. today to schedule a free consultation with our experienced franchising attorney. John Usher owned a McDonald's franchise for 30 years before helping the dreams of Florida residents come true.

821 SE 16th Pl
Ocala,
FL
34471